About Nicha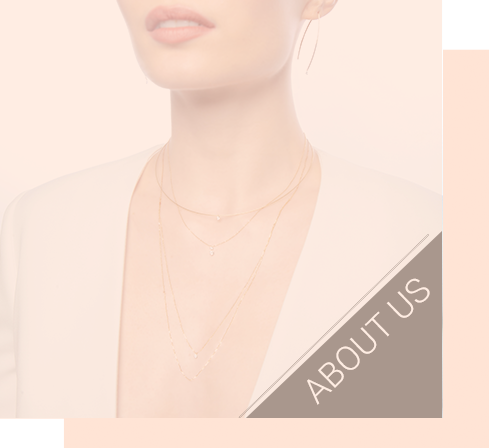 NICHA
For the past 15 years jewelry designer Tai Rittichai has defined trends, quality, and style with her namesake fashion jewelry line, TAI. Her ability to make fashion jewelry look like fine jewelry has made her a cult favorite among high end retailers and fashion insiders alike.
In 2017, Tai launched her debut fine jewelry collection, named after her daughter, NICHA. The line was born out of the desire to create beautiful quality heirloom pieces that could be passed down from generation to generation, as she would with her own daughter.
The collection is filled with wearable pieces in 18K gold, diamonds and semi-precious stones that are delicate, modern, sexy and elegant.
"Heirloom pieces for daughter to daughter"
TAI
Born and raised in Bangkok, Thailand, Tai's artistic upbringing and interest in jewelry making blossomed into a full time business in 2002. Tai moved to California to study at California State University, Fresno. After graduating, Tai's entrepreneurial spirit led her to Los Angeles. It was there that Tai noticed that there was lack of high quality fashion jewelry with fine jewelry finishing and details. So Tai created a line of bracelets and began to sell them at the Santa Monica flea market. There, she was discovered by the leading fashion and trendsetting boutiques. One simple design inspired an extensive collection of jewelry, including earrings, necklaces,bracelets and rings.
Tai is proud to employ and support some of the finest artisans in Thailand. Not only does she strive to keep the art of handcrafted jewelry alive, but she supports the community in which the artisans live. She is actively involved with multiple charities both in her native Thailand and the United States.