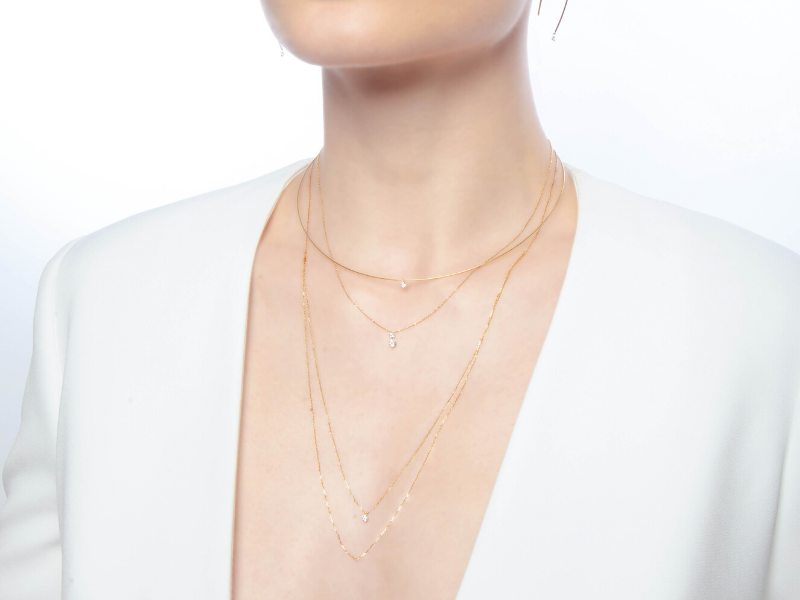 Welcome to Nicha: Brand Origins
Welcome to Nicha! Whether you're a necklace, earrings, or ring-stack kind of lady, jewelry always serves as that perfect finishing touch to any outfit. We create minimal pieces that reflect the modern woman. Timeless, classic jewelry will never go out of style is our forte. 
For the past 15 years, jewelry designer Tai Rittichai has defined trends with her namesake fashion jewelry line, TAI.  Her remarkable ability to make fashion jewelry look like fine jewelry has made her a cult favorite among high-end retailers and fashion insiders alike.  With Nicha, Tai wanted to go a different direction. She wanted a line full of minimal and simple jewelry; pieces that can be worn year after year with a timeless design that you won't tire of.
In 2017, Tai launched Nicha, named after her daughter.  The collection is filled with wearable pieces in 18K gold, diamonds and semi-precious stones that are delicate and elegant. The jewelry in this collection is carefully selected and made to last. 
They say that a diamond is a girl's best friend and we believe that! The connection you make with a trusted piece of jewelry will last a lifetime with the proper care. We are proud of the line and believe you will love it too. Whether you are shopping for yourself or a loved one, look to Nicha for elevated jewelry that lets you take center stage.