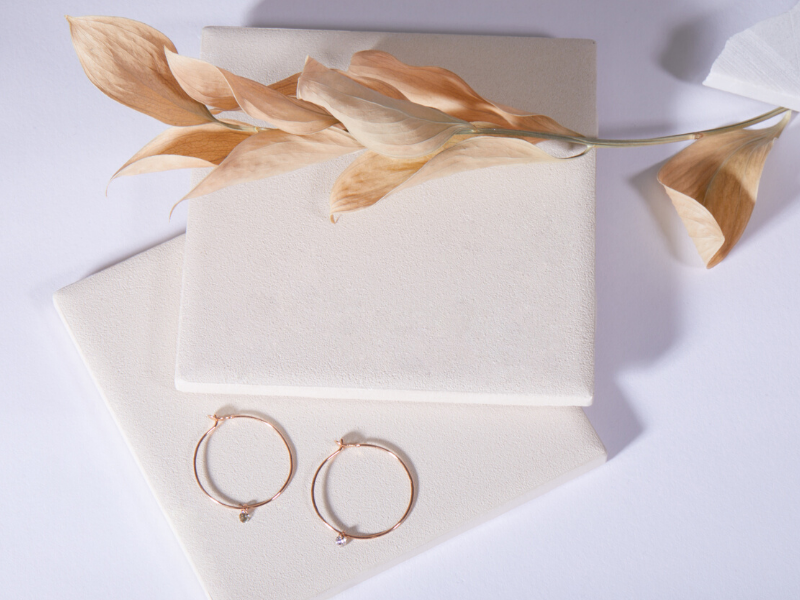 With a new season comes new styles. This is not just reserved for clothing, but jewelry as well. Classic Parisian jewelry dominated the runways this fall, with layers of gold chains, chunky rings, and pearls galore. Here are some jewelry trends for this season.
Pearls have undergone a seriously modern transformation, and this season, it's all about the pearl earring. They're a cool addition to tailored blazers and minimal dresses when you're going for a polished look. The great thing about pearls is that the color tone goes with anything you wear.
Bold and gold is the way to go in the earring department for fall, but if you want something a bit more understated, go for our Delicate Love earring. This lovely set of earrings features 18k yellow gold and diamonds. 
No matter the outfit, we love delicate rings for a personal touch. In colder weather, try one as the finishing touch to a wardrobe-essential dress and tall boots for a sleek statement. 
Layering is key for Fall, and the same can be said for your necklaces. Personalize your favorite blazers, dresses, and tees with a fun assortment and be sure to layer styles at varying lengths. A simple necklace with a striking diamond is the way to go for an elegant look.
Whether you want to incorporate modern looks in your closet or stick to classics that you will never get tired of, Nicha jewelry will have something for you. The best part: you don't have to wait until winter. You can start adding Nicha to your jewelry wardrobe now!