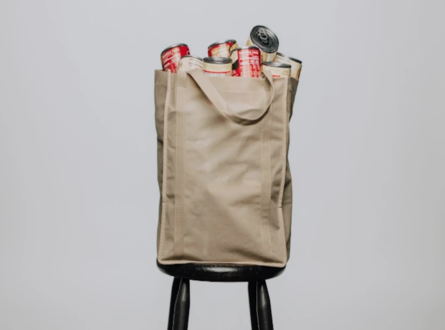 The Importance of Feeding America
While food supply chains in the United States have not yet been affected by the Covid-19 pandemic (and remain unlikely to for the foreseeable future), our food banks still need support and donations more than ever. 
Because of our current economic turmoil and mass layoffs due to businesses shutting down and taking a hiatus, many families and individuals - that live paycheck to paycheck - are struggling to scrap funds together for everyday living essentials. Over 3.4 million Americans have filed for unemployment so far, with that number likely to increase exponentially in the coming weeks and months. Some food banks are reporting a 30-40% increase in demand, and it's Feeding America's mission to help support communities and families facing hunger during this time of uncertainty and fear. 
Beginning in 1979, Feeding America is an organization that has grown to consist of over 200 food banks across the United States, feeding over 46 million Americans every year. With Covid-19 shutting much of the country down, the numbers of hungry people will become unfathomable, which is why they need donations now more than ever.   
Here at Nicha, we will be donating 10% of our monthly profits to Feeding America in hopes that we can help all of those affected by these difficult times. Our online store remains open and our customer care team as well as all other employees remain working remotely.
Please take care of yourself, your family and community and stay safe. If you have the means, please go to
feedingameria.org
to donate.